Cell segmentation for a precise analysis of phenotypes
The cellular segmentation is the essential stage for the analysis of cellular image. It consists in separating every cell to allow to measure her intensity and her morphological characteristics.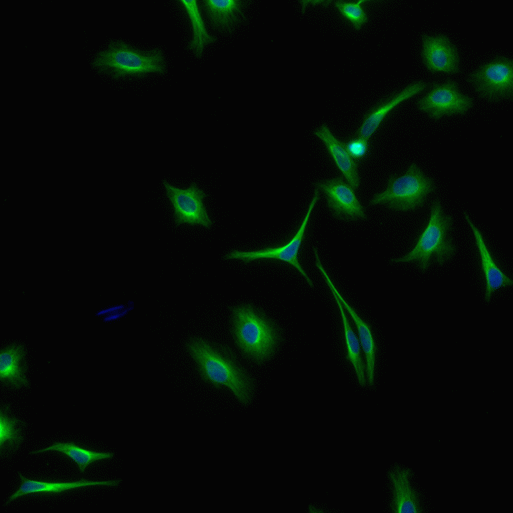 The following example illustrates the strategy of watershed. From the detection of nuclei colored in blue, we are capable of bounding the green cytosolique staining of the cells by applying watershed process.

The following example proposes another strategy when staining of the cell cytosol is not available. The image of nuclei is segmented at first. Every cell is described by its center (a point), then a segmentation of the cellular regions is made by a circular zone centered on the nuclei without overlapping.

The cellular segmentation must be chosen according to the staining and the cellular types. 
Describe your biological systems to us, so we customize our solution to your needs